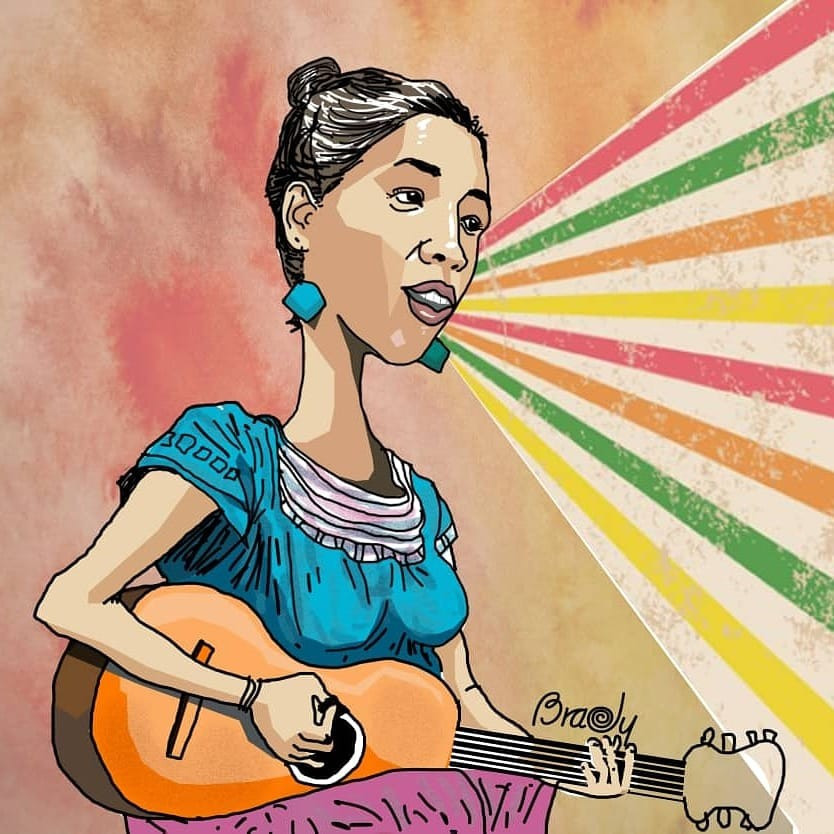 "Yaima belongs to a new wave of singer-songwriters from Santa Clara that gave the great musical traditional of her region a fresh start in the 21st century. Her songs are also influenced by South-American folklore, Brazilian music and international pop. She studied musical education at the local university, where she also learned to play the guitar. Soon after she started performing at El Mejunje, where the young musicians of her generation met and still meet every Thursday. As a result of these meetings, in 1997 a group of 15 musicians that call themselves La Trovuntivitis was formed. This motivated and inspired Yaima to create and record her own songs. In recent years, Yaima Orozco has toured in Argentina and in Spain, where she recorded a beautiful album, Gracia...

- Estrella Acosta
Artwork by: Brady Izquierdo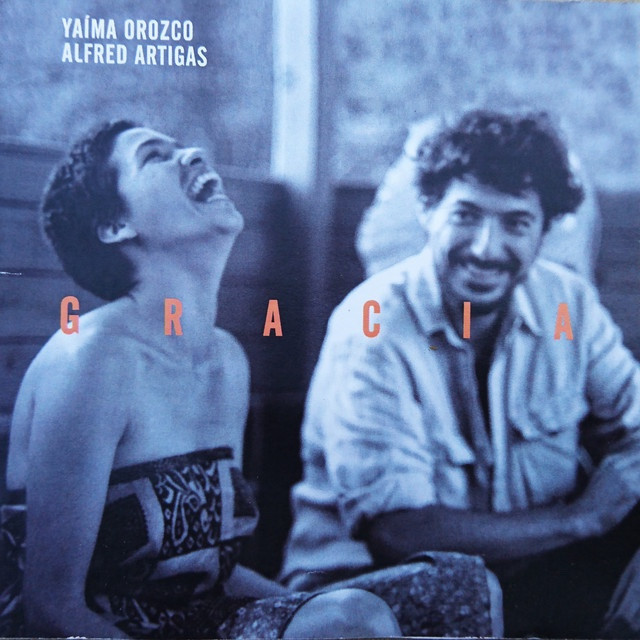 Yaíma Orozco (La Habana, 1980), compositora, voz y guitarra. Una de las cantautoras más destacadas de su generación. Bebe de toda la tradición trovadoresca que le procede con especial hincapié en la parte más popular del género.
Sus composiciones profesan son, guajira, bolero y habanera; tambien tango, folklore latinoamericano, bossa-nova y algo de rock y jazz. Forma parte del colectivo de cantautores La Trovuntivitis, que se creo hace mas de 20 años en Santa Clara, su ciudad natal, y con el que continúa tocando todos los jueves en El Mejunuje, espacio cultural de referencia en el país.
Ha llevado sus canciones a Argentina, Uruguay, Chile, Venezuela, España, Portugal, Francias, Bélgica y Suiza y ha compartido escenario con Silvio Rodriguez, Teresa Parodi, Liuba María Hevia, Acá Seca Trío, Liliana Herrero y Cecilia Todd.