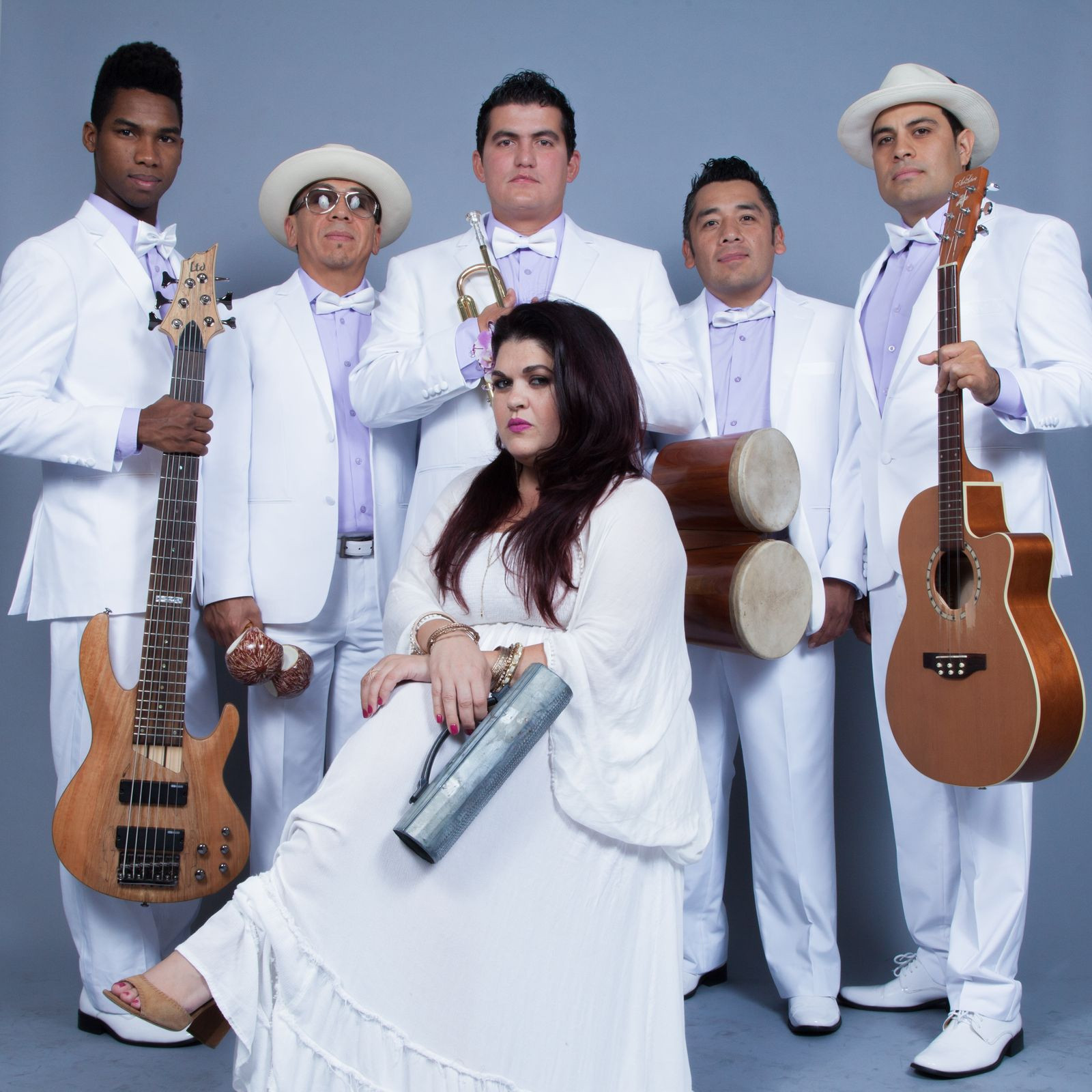 "Captivating and liberating," (PopMatters) the infectiously danceable LA-based band Changüí Majadero has distinguished itself with a modern take on the Afro-Cuban musical tradition of changüí, the 19th century foundation of contemporary salsa informed by African influences.
Founded by tres guitarist and vocalist Gabriel García, the band was the result of García's pivotal pilgrimage to the Guantanamo region of Cuba, where he learned the changüí from the living masters of the style and was inspired to spread the spirit of Cuban folkloric music mixed with a dash of East Los Angeles grit. Changüí Majadero has played in such disparate settings such as Lincoln Center, SF Jazz, the New Orleans Jazz & Heritage Festival and even Dodger Stadium. The band released their self-titled debut recording in 2016 that encompasses compositions bristling with propulsive rhythms and evocative vocals — a celebrated release that All About Jazzcalled "joyous music, deserving greater recognition."
hangüí is the predecessor of Son Cubano & Salsa, a style of music specifically from the region of Guantanamo Cuba. Its origins can be traced back to the 1800s, during the days of slavery in Cuba. Changüí is to Cuba & Latin America what the Blues & early Jazz is to American music. In other words, it is the roots, the foundation of what we currently know as Salsa, Cuban Son and a lot of other popular Latin music we hear today.